Tales of Astya
For a long time I've wanted to update the crafting systems to be more interactive, instead of just clicking buttons in a menu. That's why I've now revamped the whole Alchemy experience, making it a lot more fun by letting you combine ingredients instead of a premade list.
The way it works is like before with 4 core ingredients, but with another new ingredient type; base. This is the liquid that you use in your potion to make it drinkable. So far you can use either water or basic alcoholic drinks as your base. In the future I plan to make it so some potions can only be made on alchemy benches that for example has a burner or an alembic.
This new system does however not give you complete freedom to make the potions you want, you still have to follow the recipes. But now you can also learn any recipe by accident!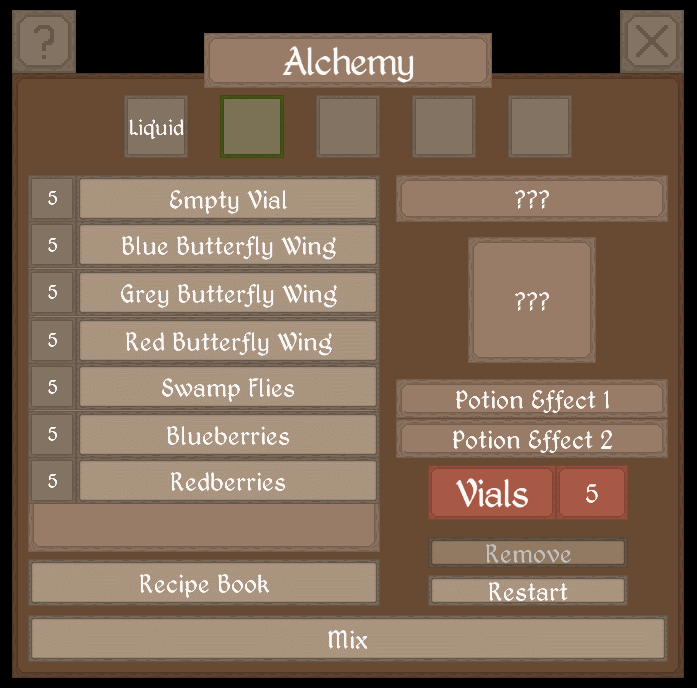 The new screen in action
As you can see in the GIF above, making potions isn't that difficult and is a lot more engaging than this old system:

I'm very excited to get this finished so I can move on to Smithing for the next rework. Leave your thoughts in the comment section below.