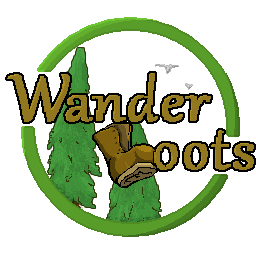 Wanderboots
Name change and price increase
---
Just a heads up that Tales of Astya will be renamed into Wanderboots from version 0.3 onwards. The name comes from the fact that you wander around a lot in your boots. Very creative, I know. Here's a sample of the new logo:
Logo created by the wonderful AnvilHouse!

Another important change from 0.3 onwards is I will begin charging for the game. I feel it's justified by the thousands of hours I've put into it over the past three years. I'm finally starting to see the finish line at the end of this marathon, though there still is much left to be completed I'm confident in myself (and I hope you are too!) that I'll cross the finish line eventually, even if it's gonna take some more time. The price will be $5 to begin with and will be increased again a bit more once the game launches on Steam. I've already gotten my Steam Direct ticket and have started setting up the page. Everyone who purchases a copy here on Itch will also receive a Steam key.

Version 0.3 will be going live very soon, I'm just putting the finishing touches on it right now. This is a pretty major update that I hope people will enjoy a lot!